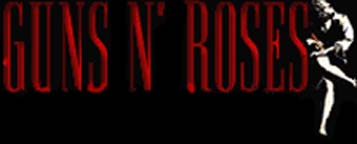 "OTHER STUFF"



There's not much here, but check out Back in Black, a good Heavy Metal site, with lots of stuff about both Guns N' Roses and Metallica. Please note that they are sponsored by a few explicit sites, so be prepared for a few explicit banners.
Lyrics to my favorite song by Guns N' Roses, November Rain.

I'll soon have downloads of the GN'R font & desktop theme but for now here is the guitar tabs & lyrics of EVERY GN'R song! It's a word document zipped up, about 86K.

back to the Seraph's GN'R page