Hello Everyone!

I've only had time to upload one picture so far - the rest of the pix (30 in total) should be up within the next few days.

Update 6/25: More pix up.
-Peter
Click on a thumbnail below to view the full-size picture. Use your browser's back button to return to this page.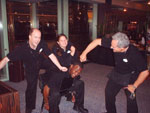 Scott, Rhiannon and Michael ganging up on AJ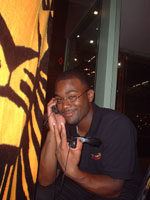 AJ - the man himself!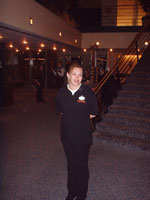 Cynthia - What a great smile!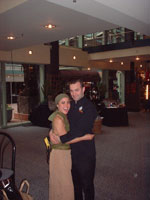 Awww... Michelle and Torin, what a couple.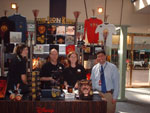 Say Cheese! LeAnna, Scott, Molly & Miguel all smiles at K1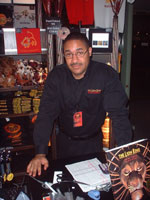 Quoting Anthony: "This is my smile"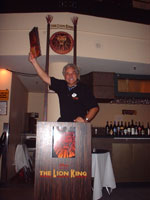 "PROGRAMS!" Michael give a pose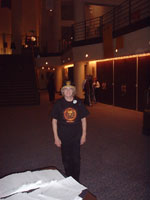 Bunny - always ready with a smile!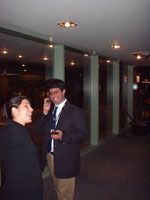 Miguel on the phone, and LeAnna showing that she's REALLY happy.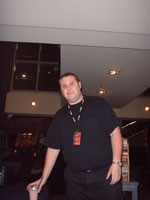 The Big Boss himself! Todd gives a smile.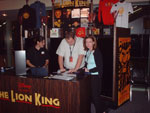 Molly gets the award Best Irritated Look When Being Photographed™.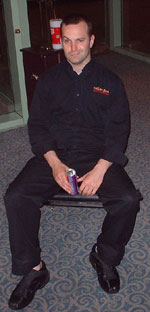 Torin relaxes for a minute - nice expression!

More pix coming soon.
If you want to contact me, feel free to email SeraphAP@aol.com
Thanks to everyone for a fun 10 weeks at the Buell Theater!